General Contracting Company
Welcome
C & B Construction Co. is a general contracting company serving clients throughout the state of Ohio. Our intention is to provide State-of-the Art remodeling, including drywall, carpentry, plumbing, electrical, and HVAC services. Those are just some of the services that we provide at an affordable cost to our customers in these stressful economic times. We will work closely and communicate with our consumers in making sure they are satisfied in all phases of our company. Why? Because once again, "Your Business is our Business." We aim to please. To say that Barbara Coker is an exemplary minority business owner would be an understatement. She is so much more than the prototypical proprietor; she is an exceptional representation of a model citizen, dedicated worker and friend to the community as well.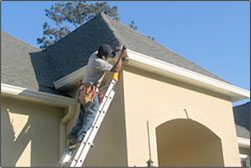 C & B and her lead construction supervisor and skilled craftsmen have consistently exceeded the expectations of their clients by delivering quality customer service and care. C & B has been in the contracting industry for over 17 years. The company brings not only years of copious expertise, but also a strong commitment towards excellence, and a genuine compassion that far surpasses the call of duty.
Contact Us
If you are looking for a general contracting company we urge you to contact us. We look forward to hearing from you and getting started on your next project.
Phone: 216.905.2617
Serving clients throughout the state of Ohio.